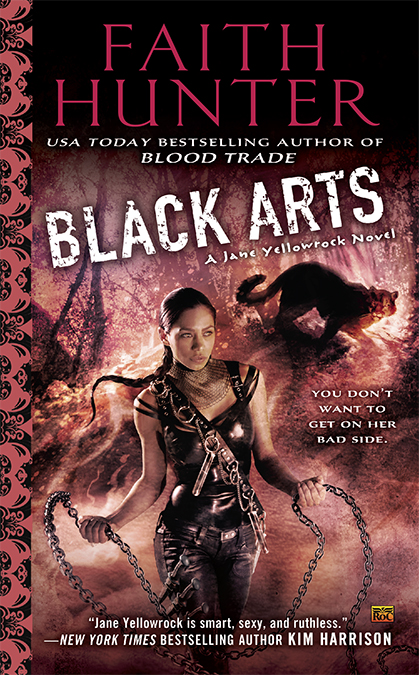 Jane Yellowrock is a shape-shifting skinwalker who always takes care of her own—no matter the cost…. Black Arts, the 7th book in the Jane Yellowrock series, was released on January 7th, 2014.
W hen Evan Trueblood blows into town looking for his wife, Molly, he's convinced that she came to see her best friend, Jane. But it seems like the witch made it to New Orleans and then disappeared without a trace.
Jane is ready to do whatever it takes to find her friend. Her desperate search leads her deep into a web of black magic and betrayal and into the dark history between vampires and witches. But the closer she draws to Molly, the closer she draws to a new enemy—one who is stranger and more powerful than any she has ever faced.
---
Black Arts Description:
Publisher: ROC; Jan 7th, 2014
Author: Faith Hunter
Series name: Jane Yellowrock
Book Genre: Paranormal Fantasy / Urban Fantasy
Number of Pages: 368
Formats available: Paperback; Kindle; Nook
ISBN-10: 0451465245
ISBN-13: 9780451465245
Purchase Locations: Amazon (Paperback) Amazon (Kindle) Barnes & Noble
Also available at your favorite local bookstore. If they don't have it in stock, just ask for it!
You can order copies online from these vendors.