Welcome
---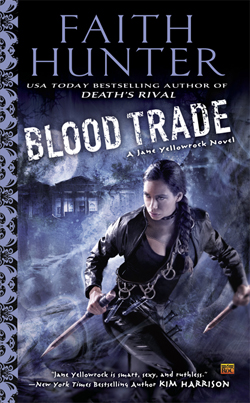 One of paranormal fantasy's toughest heroines, Jane Yellowrock, is back with a vengence. Blood Trade, the 6th book in the Jane Yellowrock series, is available now at bookstores everywhere.
T
he Master of Natchez, Mississippi has a nasty problem on his hands. Rogue vampires—those who follow the Naturaleza and believe that humans should be nothing more than prey to be hunted—are terrorizing his city. Luckily, he knows the perfect skinwalker to call in to take back the streets.
But what he doesn't tell Jane is that there's something different about these vamps. Something that makes them harder to kill—even for a pro like Jane. Now, her simple job has turned into a fight to stay alive…and to protect the desperately ill child left in her care.
Find Out More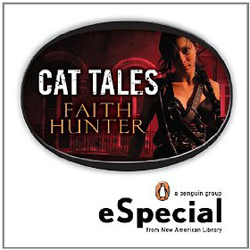 Cat
Tales
F
our stories from the world of heroine Jane Yellowrock —plus bonus material! Explore the world of shape-shifter & vampire hunter Jane Yellowrock in these stories, collected here for the first time.
READ MORE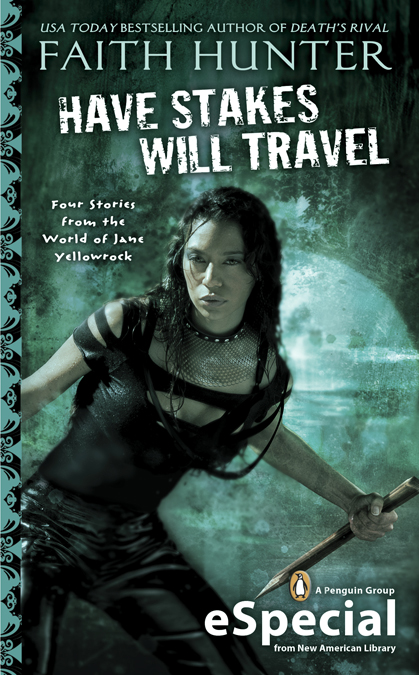 Have Stakes Will Travel
I
n Have Stakes Will Travel, readers get a chance to go deeper into the thrilling world of skinwalker and vampire hunter Jane Yellowrock…
READ MORE
---
What others are saying…
Hunter's very professionally executed, tasty blend of dark fantasy, mystery, and romance should please fans of all genre — BOOKLIST
---
Latest Posts
As many of you know, Charlaine Harris' last Sookie book will be released on May 7. Because this has been a wildly popular series, fans everywhere each had his / her own vision of where Sookie would go, what love interest she would end up with, and how the series should end. A cruel wicked person, one who had the honor of getting an advanced copy, and who showed herself unworthy of such an honor, released the ending. About half of the divided fans were angry at the way the series ended. Fans, who had been part of the journey for...
read more